Our goal is to help you feel your best, and you can't be at 100% if you're not hydrated. Hydration is critical to your overall health. Though it is essential, we know how difficult it can be to drink enough water every day to allow you to reap the full benefits of being hydrated. The solution is our IV hydration and recovery therapy. You can visit us at our clinic, or we can drIVe to you. Find your drip with drIVe Hydration Spa.
Your body needs fluids for every function. Fluids are important for regulating body temperature, keeping joints lubricated, preventing infections, and keeping organs functioning properly. Hydration is also important to rest well at night, improve mood, and keep thinking fast. 
You can be dehydrated even if the symptoms aren't obvious. You may even be used to feeling dehydrated, so it isn't obvious that you are in need of a hydration boost, but you will be shocked at the vivacity you feel after an IV hydration and recovery treatment. Find your drip and feel better than ever.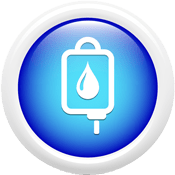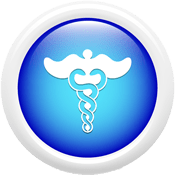 Step 3
Come To Us Or We Can Come To You
About 75% of Americans are dehydrated at any given time, and it is especially common that older people are even more susceptible to dehydration. Dehydration over time can damage your body and increase the risk of issues such as kidney stones.
Dehydration happens when your body is losing more fluid than it is intaking. If your body doesn't have enough water, it won't be able to carry out the daily, essential functions you need it to. 
You can avoid dehydration by of course drinking water and avoiding surgery drinks, but it is hard to drink the amount of water that your body really needs. You need almost a full gallon of water a day to maintain optimal hydration. If you are generally dehydrated or you had a cocktail too many with dinner last night, an IV hydration and recovery bag is what you need.
IV Hydration and Recovery
To solve the problem of the chronic dehydration epidemic, we provide dehydrated people with an intravenous hydration solution. Hydration IV therapy is very low risk, and it delivers all the hydration and nutrient-rich fluids straight to your bloodstream. There's no delay in the effects, unlike when you take a sip of water and you have to wait for it to help you feel better. 
This is one of the main benefits of hydration IV therapy, you can feel the effects immediately. It is administered through an IV directly into the bloodstream, and you get to hand-pick the vitamins that we put in your IV therapy mix. 
When you come to us for an IV hydration therapy treatment, you will consult with one of our medical professionals about the symptoms you are experiencing and they will make their recommendations accordingly. After this, the medical professional will administer the IV treatment of your choosing, and if you feel like you want more vitamins than what was recommended, we can include it in your treatment. 
IV Hydration Therapy Treatment
Our IV Hydration therapy treats a multitude of dehydration and vitamin-deficient symptoms, along with nausea. If you had a cocktail too many with friends last night, we can get you back to 100% so you can avoid all the nasty symptoms of a hangover such as headaches and nausea. Our hangover and migraine recovery blend is full of good IV fluids, zofran, vitamin C, B12, B complex, magnesium, and calcium for your best hangover cure ever. 
We also offer treatments to help with the discomfort of pregnancy, severe fatigue, and detox, and we can help you heal wounds faster with our wound care blend. You can get it all with our Texan IV hydration bag, you don't have to choose which vitamins you get because you can get them all!
Speed up your recovery with our IV hydration therapy. We have blends to treat your specific symptoms, or you can build your own treatment package with a variety of vitamin boosters.
Our hydration therapy extends further than just our clinic, we have mobile hydration spas as well. If you are feeling too bad to even leave your home, we can come to you to revive you with our vitamin and hydration therapy. We can come to your home, or if you have an event where people are at risk of dehydration, such as a golf tournament, you can help everyone stay happy and hydrated when you call us out.
- 01 -
IV Therapy with your choice of vitamins and supplements.
- 02 -
Thorough screening by a medical professional
- 03 -
Membership discount
- 04 -
Hydration with peace of mind
What Are Clients Are Saying...
What are you waiting for...
Recover With drIVe Hydration Spa
No matter what your dehydration symptoms are, we are here to give you the fluids you need to bounce back faster. We also offer memberships, so if you are one of the 75% of chronically dehydrated Americans, we can help you get hydrated and stay hydrated.
We can come to you, or you can visit us! Whatever you need, we are here to help you feel better. You may think your fatigue or daily discomfort isn't rooted in dehydration, but hydration plays a bigger role in your health than you may think. Find your drip with drIVe Hydration Spa.